Landås skole / Landås Primary School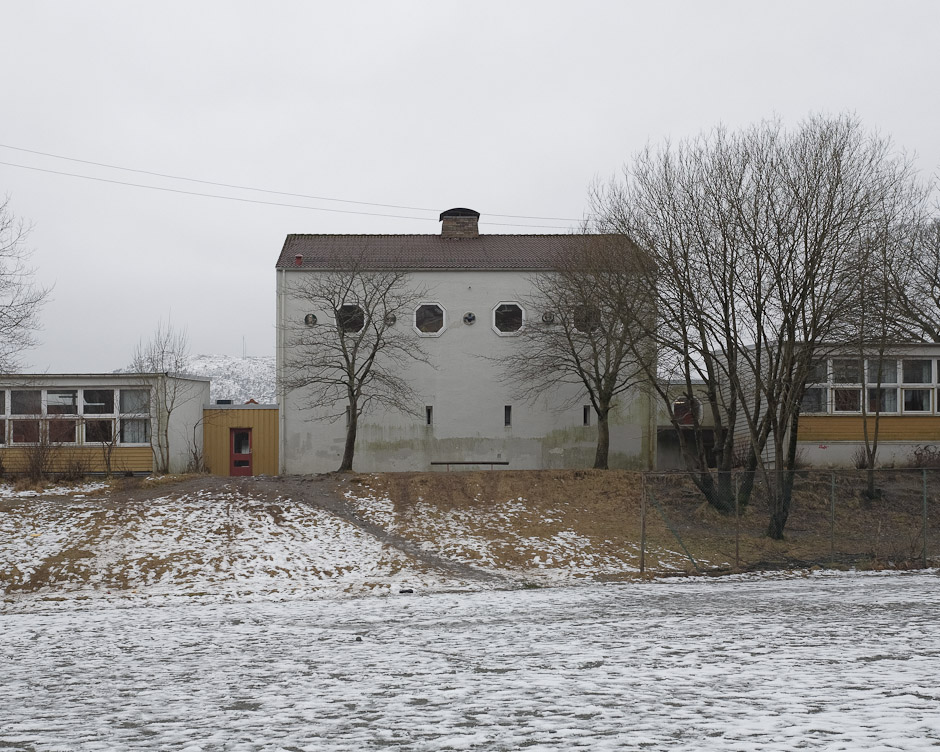 Landås skole (Landås primary school) has become somewhat famous locally, due to the sad fact that it is probably the school building that is in the worst shape. So bad, that it has been scheduled for demolition.
I read about this in january 2012 and for some reason it struck me in such a way that I felt I had to photograph it while it was still standing. I'm not sure what happened since, but in july all the buildings were still there. Politics I suppose.